Geez, Nat, we have similar tastes regarding art. I received my C75 shipment last week among other things. Here's what I got: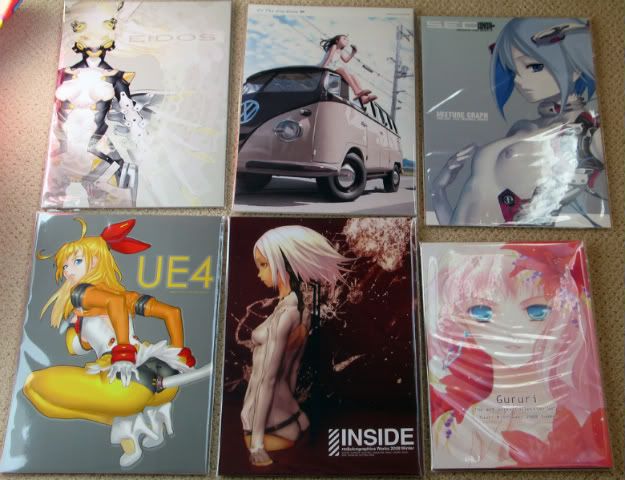 From left to right starting at the top:
Yellow Tag's EIDOS (Hakua Ugetsu), PSE's ALL THE WAY HOME (Range Murata), SEC's Mixturegraph (Nagi)
Yellow Tag's UE4, Redjuice INSIDE, Gurirui 9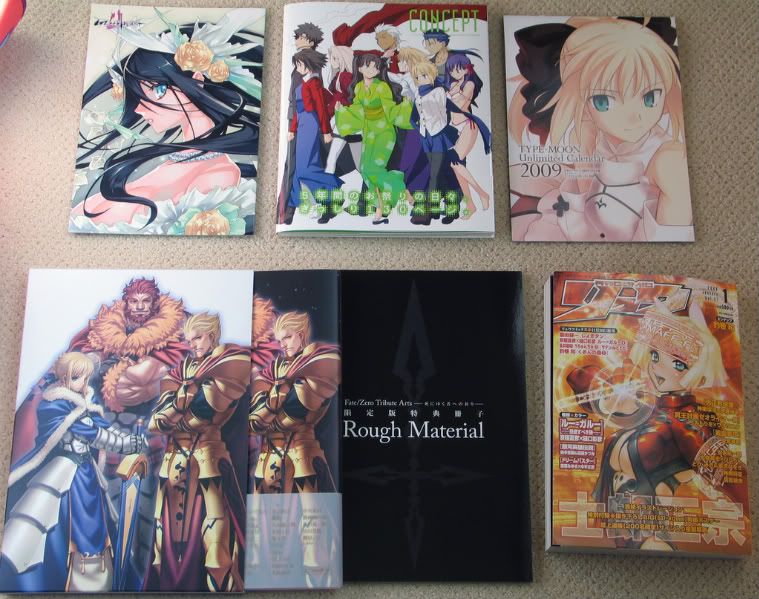 Glass Heart 4, Type Moon Concept Art, Type Moon Unlimited 2009 Calendar from the March Issue of Comptiq Ace,
Limited Edition of Fate Zero Tribute Arts which inluded the extra Rough Sketch book and cardboard Slip Cover for the two books, and finally the January issue of Comics Ryu which includes a poster by Shirow. The poster is not even of the cover image.
Anybody want additional pix/info on anything just ask!